We know you put your money where your mouth is. That's why you can now integrate your Facebook Ads pages to the Zencity Organic dashboard to make sure all of your content is captured.
In order to complete the connection:
Make sure that you are the Facebook Page Admin with full-control permissions.

Not sure? Check at business.facebook.com > "page Settings" > "Business Assets"
If you're not the Admin, either request access from the Admin in your organization, or if they are a Zencity User, they can connect by following the steps below.

Provide Zencity with your Ad Account ID by either emailing your Customer Success Manager or support@zencity.io or by reaching out in the Chat Support bubble in your dashboard.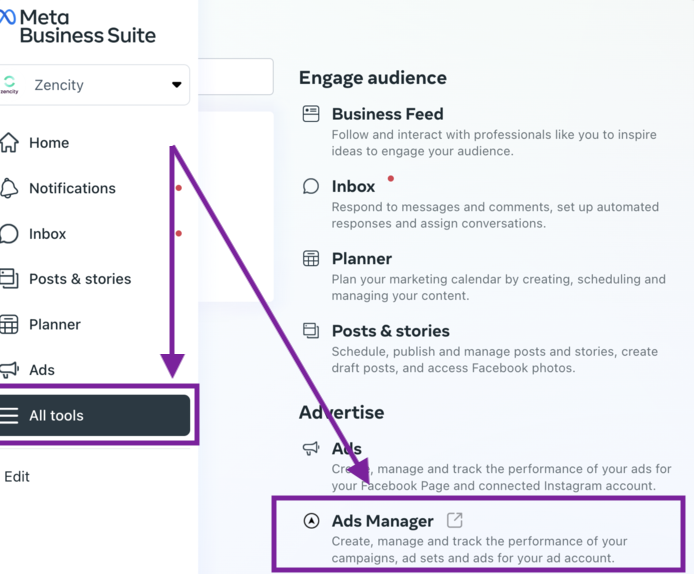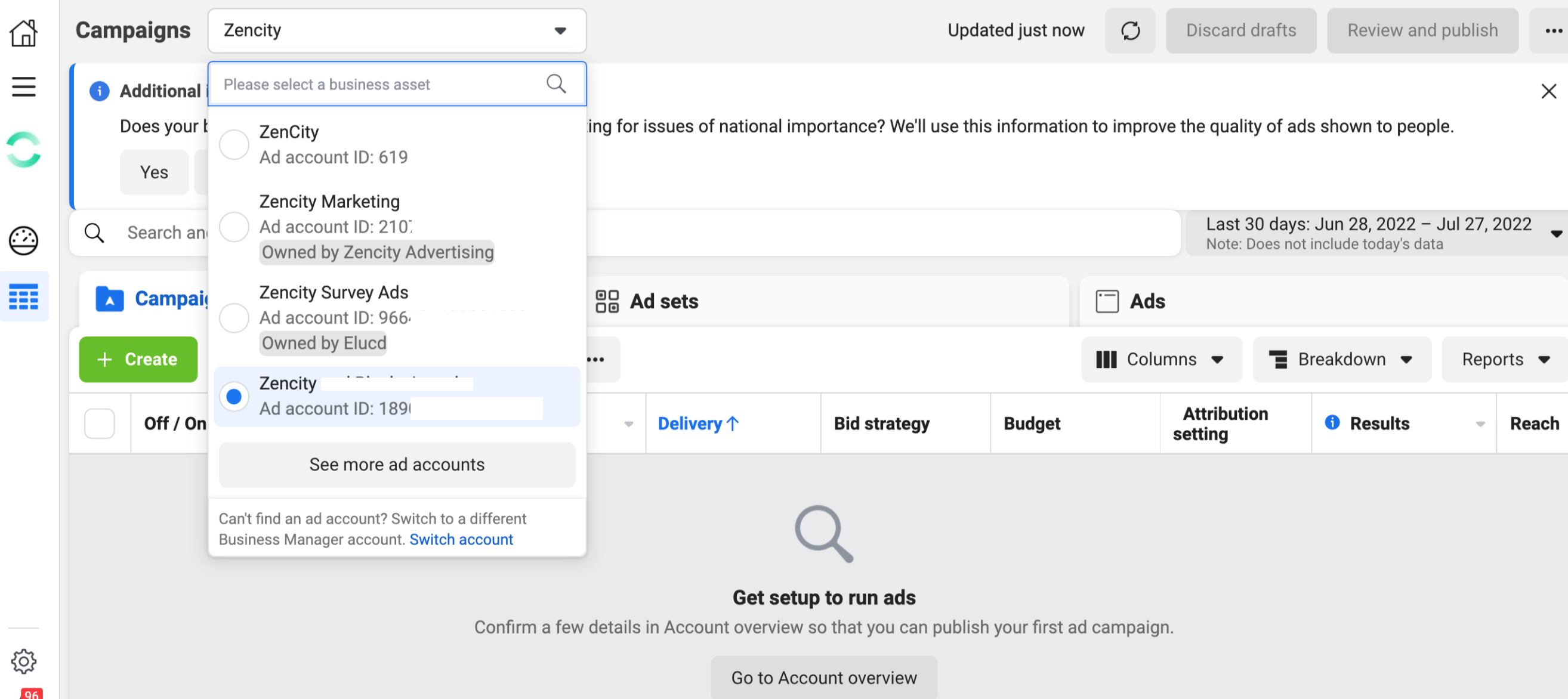 3. Grant Zencity paid content permissions:
Click on your name on the bottom left corner of the Zencity dashboard
Select "Social Accounts" from the navigation menu that pops up
Click on "Refresh Access" / "Manage Access".
Check the "Manage ads for ad accounts that you have access to" (in addition to all other permissions)
Click on "done"
4. Zencity will reach out to confirm that the integration is up and running with 48 hours.
Please note that for privacy reasons, the permissions must be refreshed every 60 days.
Stuck or have any questions? Reach out to support@zencity.io