Whether you are starting a report from scratch or using a report template, the Zencity Report Builder allows for complete flexibility to customize the elements of your report. In this article, we'll walk through the organic data that is available to you and how to incorporate it into your report.
Click the "+ Add Data" button at the top left of the Report Builder to expand the "Add Data" sidebar, and select "Organic" to proceed.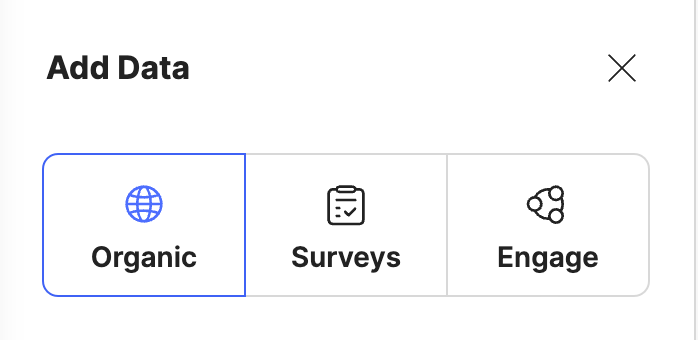 Filters: "Global" vs. "Specific"
"Global" Filters
At the top of the "Organic" sidebar, you'll notice a "Filters" button with a number indication. This number represents the amount of filters that are defined for your organic data. The number increases with each additional filter that you set, as a reminder of the selections applied.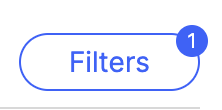 Click on the "Filters" button to expand the full list of filters and make your selections. If you started your report from the organic dashboard or from within a specific organic project, the filters will automatically be preset to the filters that were applied.
These are "Global" filters, meaning all new widgets that you add to the report going forward will use these filters by default. Changes made here will not apply to widgets that were already added to the report.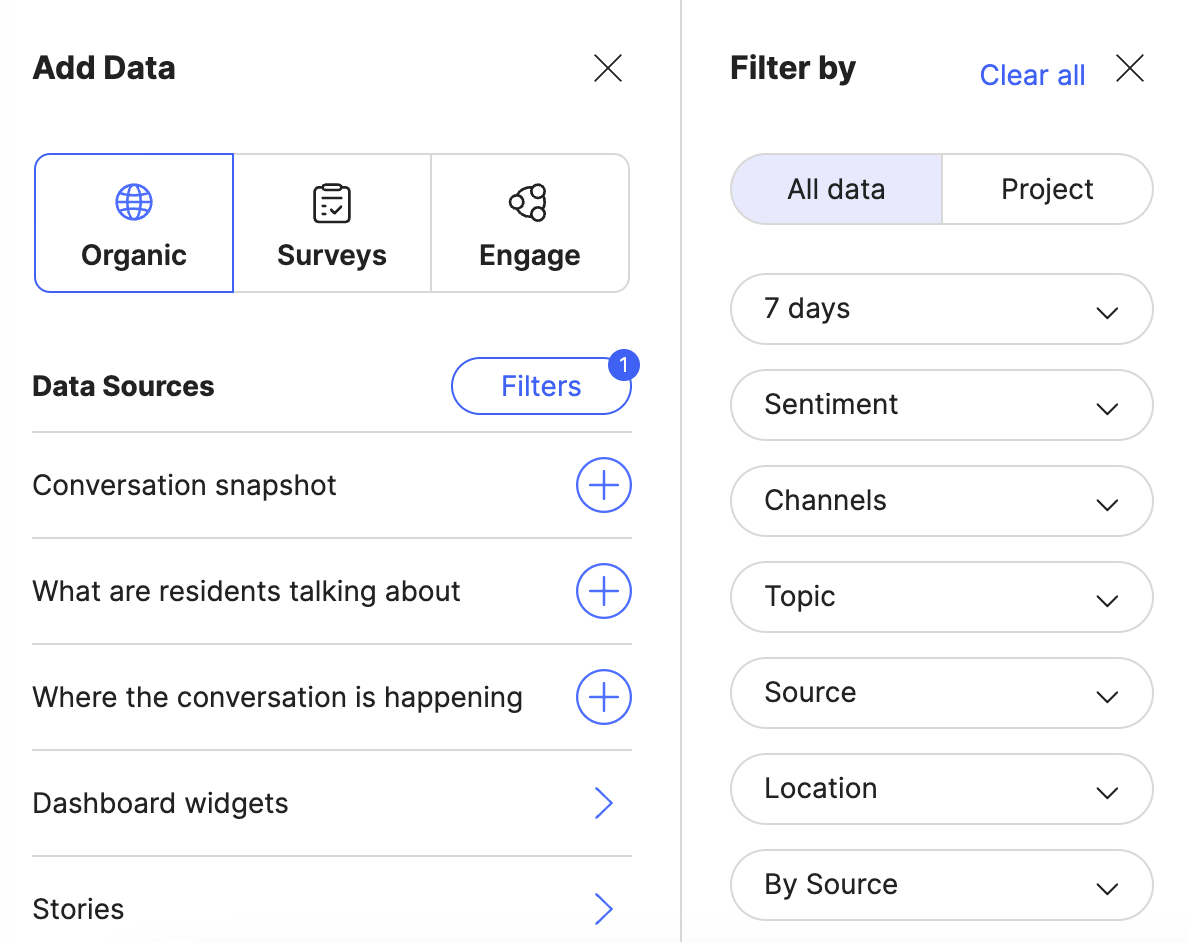 "Specific" Filters
You may want different widgets in your report to represent different data. In other words, let's say you want to set unique filtering rules for a specific widget. Simply add the widget to your report and then click into it. A list of filters will open up for the specific widget.
The filters applied here will not apply to any other widgets on the report, and will not affect the "global" filter selections.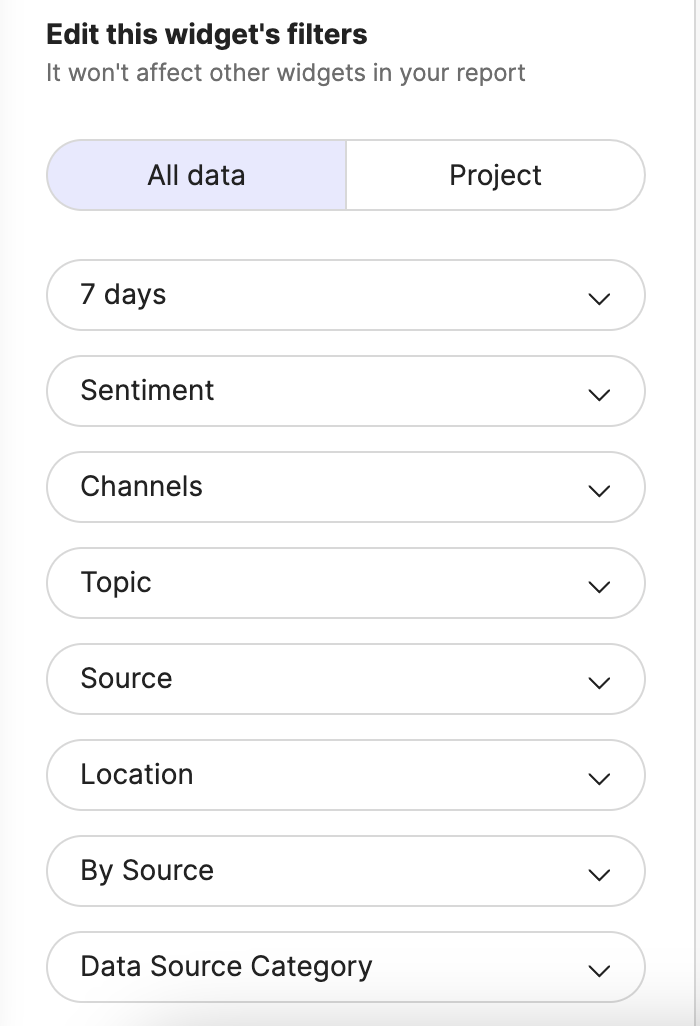 "Show filters on widget"
After setting "global" or "specific" widgets, you have the option to toggle on or off "Show filters on widget."

Toggle this option on if you want the filters to display at the bottom of the widget, like this: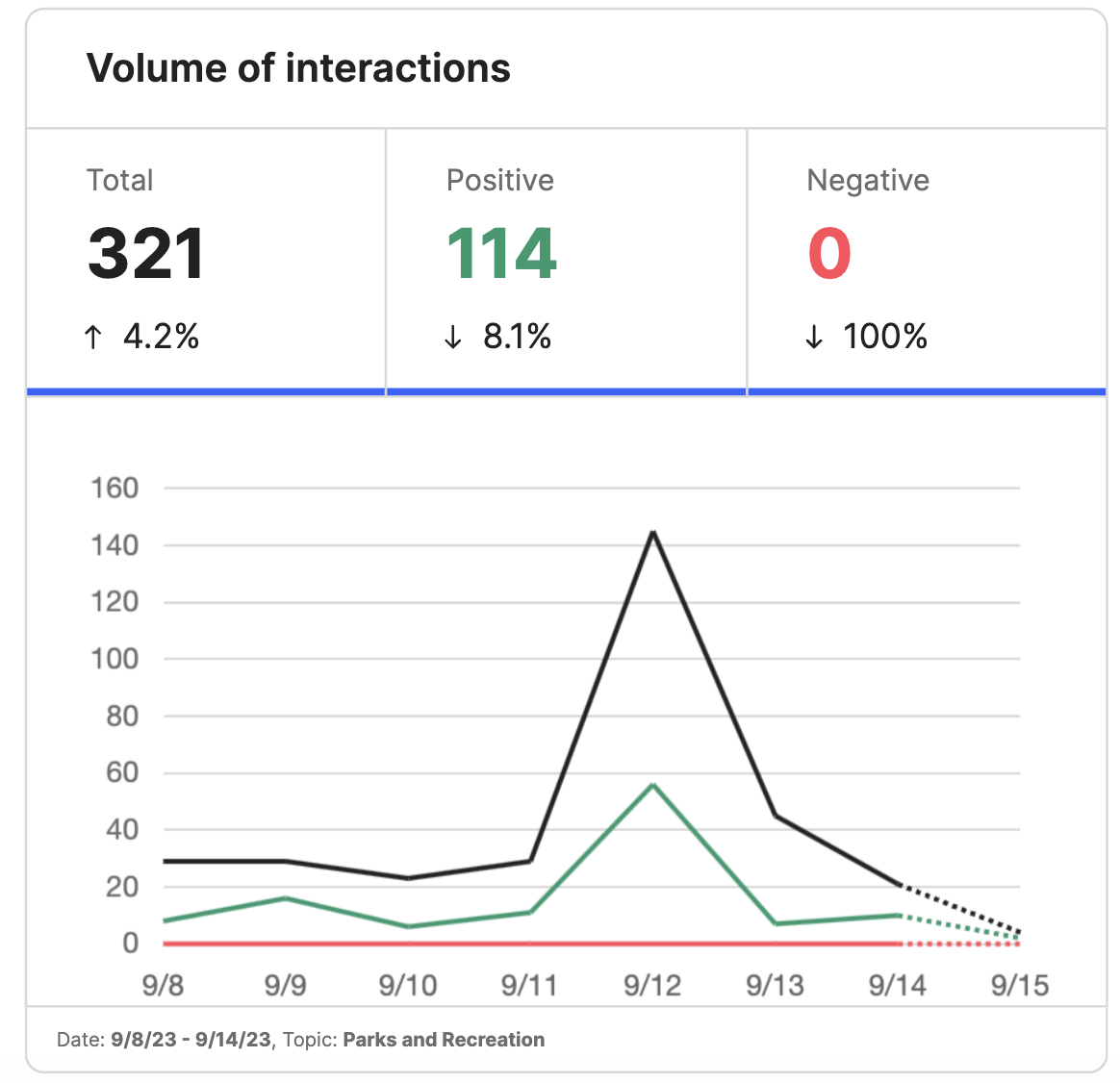 How to Add Organic Data
After you have selected your "global" filters, you're ready to add widgets and data items to your report! Use the "Add Data" sidebar to locate the element you need, and use the "+" button to add it to the report.

Data Sources
All widgets you're used to seeing on your organic dashboard or within specific organic project dashboards can be added to a report. Individual stories (social media posts, news articles, broadcast media items, and Google Reviews) may also be added to a report.
Conversation Snapshot (a bundle of widgets)

This includes the "Volume of interactions" and "Sentiment Analysis" widgets

What residents are talking about (a bundle of widgets)

This includes the "Most popular topics" and "Popular words" widgets

Where the conversation is happening (a bundle of widgets)

This includes the "Channel Breakdown" and "Source breakdown widgets

Dashboard widgets (each individual widget mentioned above can be added to the report on its own)

Volume of Interactions
Sentiment Analysis
Most popular topics
Popular words
Channel Breakdown
Source breakdown

Stories (individual data items from your organic dashboard)
Publishing Analytics
All widgets available in the Publishing Analytics tab can be brought into a report.
Dashboard widgets

Posts
Impressions
Interactions
Engagement Rate
Interactions breakdown
Videos
Followers
Other
Insights (full insights that are published to your Insights Feed by Zencity Analysts)