If you're a Gmail user, prevent Zencity emails, such as email digests and Analyst Insights, from getting lost in your spam filter or junk folder by following the steps below to add the Zencity domain to your safe senders list in Gmail:
Step 1: Log into your Gmail, click on the gear icon, and select "Settings"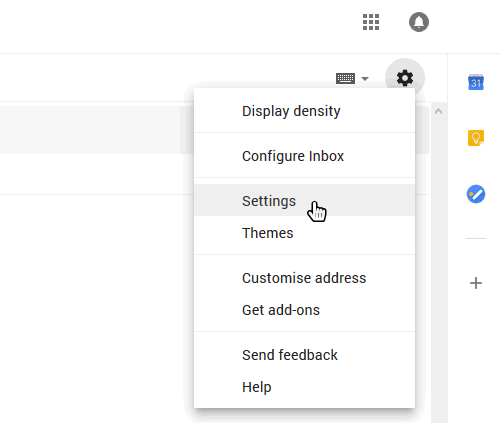 Step 2: Select "Filters and blocked addresses"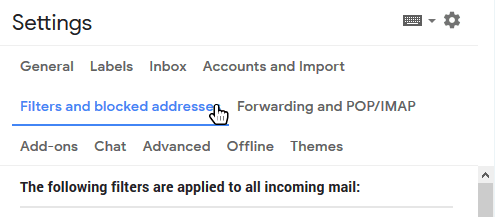 Step 3: Scroll down past all of your existing filters and select "Create a new filter"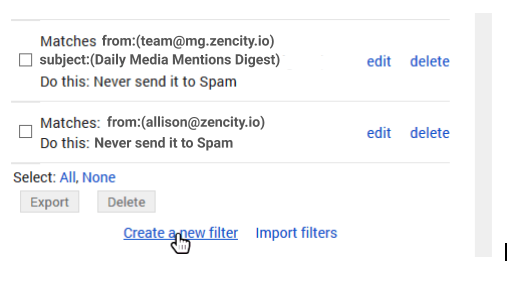 Step 4: Add zencity.io to the "From" field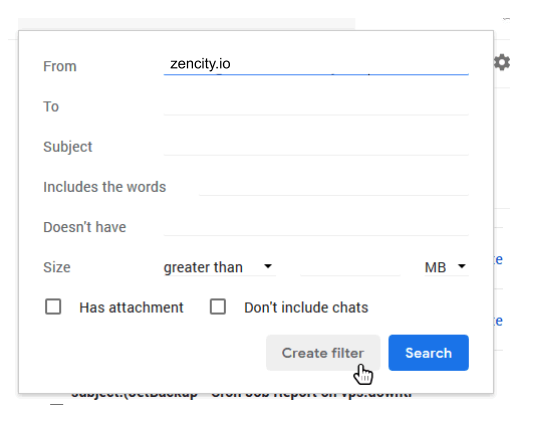 Step 5: Click the "Never send to spam" box and click "Create Filter"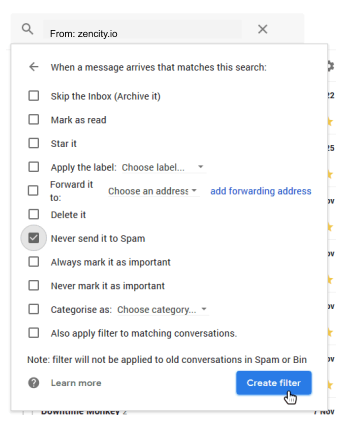 You're done!
Have additional questions? Contact your designated Customer Success Manager if you're unsure whether or not your Zencity emails are going to your spam folder.