Only users with 'Owner' or 'Builder' status are able to change Project theme settings.
The default Display Theme setting will be the 'Classic' which is used for a typical project. White backgrounds with a focus on content and input. The Storytelling theme is better designed for story telling and using background emotions to evoke emotion.
Once the story telling them has been applied and saved it will be used across the entire project including engagements and idea boards associated with it.
1. Ensure you are logged in to your Zencity Engage account.
2. Navigate to the Menu in the top right-hand corner and select 'Projects'.
3. Select the project you want to change the display theme on.


4. On the Project Details tab near the top you will see the 'Project Display Theme' heading.

5. Click on the drop down menu and select the 'Storytelling' option.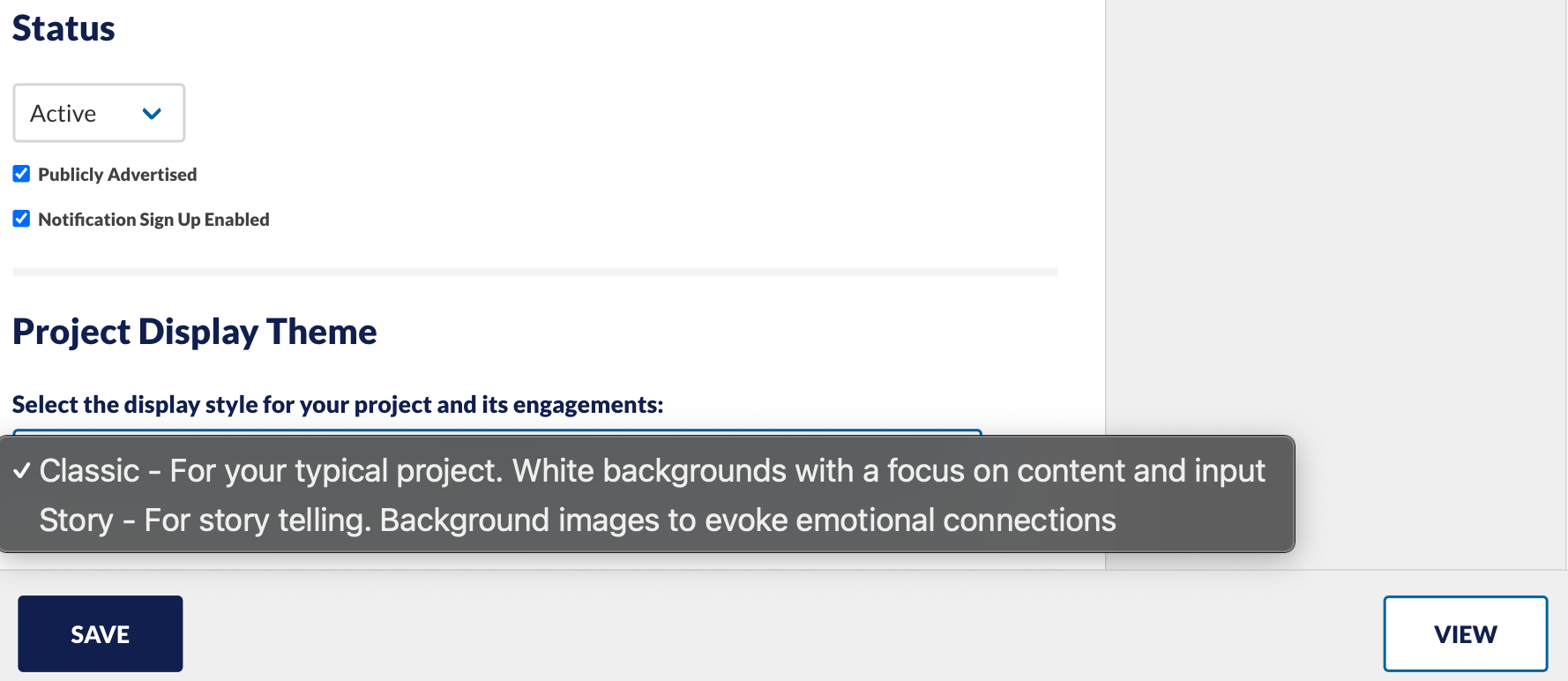 6. Click 'Save'. If you would like to see the community facing view ensure that the project 'Status' is 'Active' and that the project is 'Publicly Visible'. If you needed to change these, click save again before clicking View.
7. If you are navigating away from the page, remember to click the 'Save' button located at the bottom of the page.
A message will appear at the top of the screen that says 'Updated Successfully'.
If you are staying on the project page to add or edit more content, remember to save your work when you have finished before you leave the page.