Before beginning, make sure you've connected your accounts in the profiles tab. You can read more about it in our help article about connecting accounts.
Creating a new post
Step 1
To get started, click on the "New Post" button on the publishing page.

Step 2
Choose the profile and accounts you wish to publish to.

Step 3
Compose your post in the post area. After creating an initial draft, you can customize it between the different networks by toggling the "customize channels" button. This will allow you to customize the original draft for each network.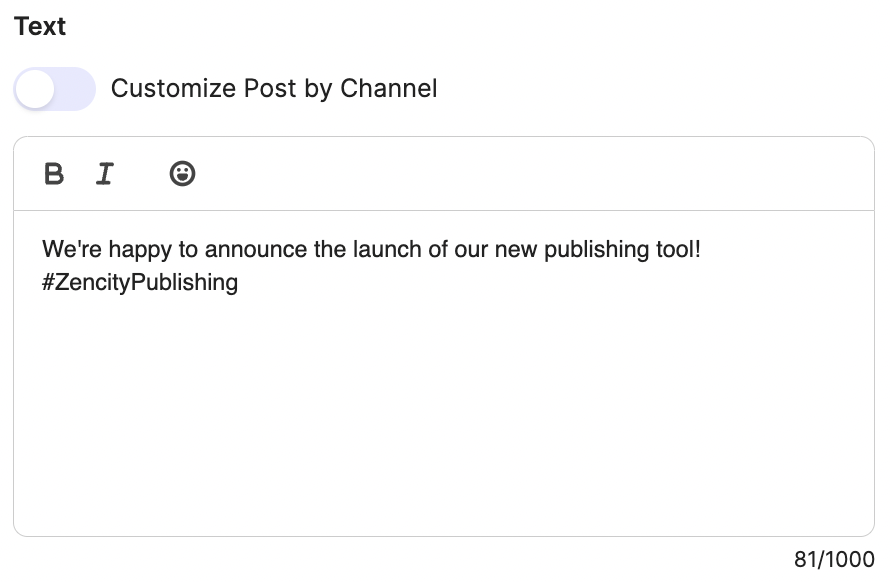 Besides text, a post can include:
Links- will automatically include a preview when posted.
Hashtags- will populate when posted.
Emojis- use the emoji picker above the text area.
Step 4
You can add media to your post by dragging and dropping, or clicking on the media icon in the form.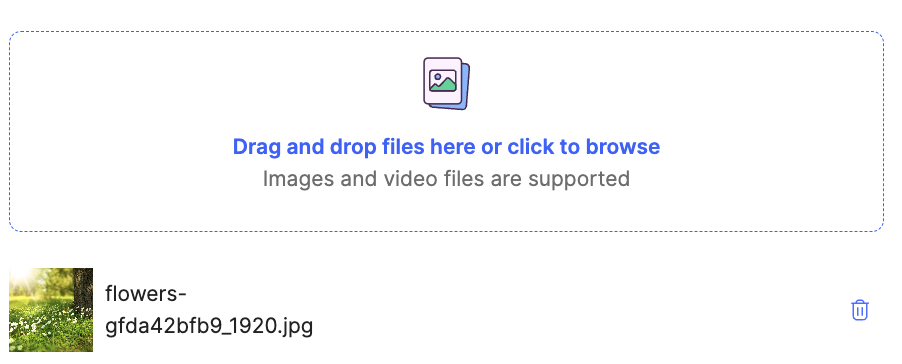 Step 5
Finally, when your post is ready, choose whether to publish it now, or schedule it. When choosing to schedule the post, you'll be requested to choose the date and time.
Complete the process by clicking on the blue button to post or schedule your post.

Cloning an existing post
You can also create a new post by cloning an existing post. Click on the 3-dot menu on any post in the weekly calendar, and choose clone. The form for creating a new post will open and populate all the data from the cloned post.
Edit any relevant field, choose whether to schedule immediately or schedule the post, and you're done!